Spent several weekends dining & exploring Denver, CO. Started the food tour with excellent Greek food in my son's neighborhood. He moved here just over a year ago and loves this city of sunshine and diversity. It was fun to explore Denver through his eyes, including this view of the rooftop dining room of the Ale House. I'm not into craft beers like he is, but we both ordered Buffalo wings and bison burgers (sans bun) which were excellent.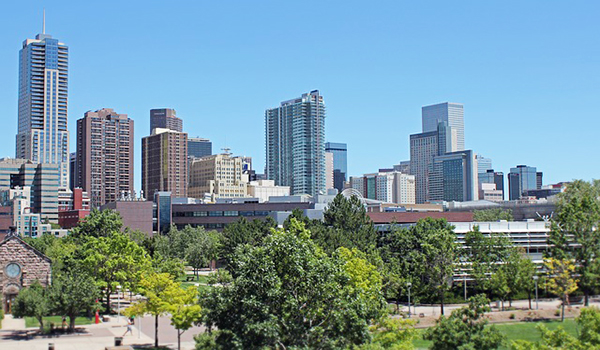 We drove a few blocks to the 16th Street Marketplace in search of ice cream for dessert, and watched kids play in the fountain on a hot summer's night. The trendy ice cream venue inside the Station served up several vegan options in addition to good old-fashioned ice cream. My lactose-free self enjoyed the Rocky Road made with soy milk.
We opted for a splurge at the Denver Nature and Science Museum on a different day. It was $21 apiece for museum access plus an IMAX movie. We allowed 4 hours to wander the three main floors before settling down to watch a movie about Space Exploration. I estimate we only saw about 75% of the permanent exhibits and none of the temporary ones before it was time for the movie.
I kept telling my son to watch for the big game while we were at Rocky Mountain National Park. I saw the backside of a moose there, but this view was much better. The panoramas in each exhibit were outstanding. It made me sad to see so many stuffed birds in the Northern & Rare Birds hall, as I'd rather view them flying about, but I have to give this museum credit for creating realistic scenes.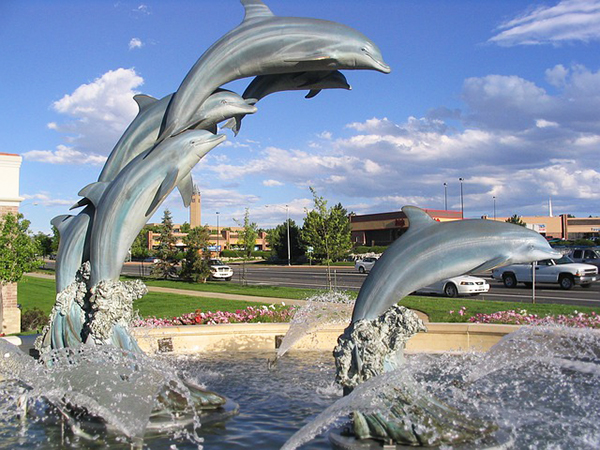 Our favorite section was Prehistoric Journey, including these part fossil-part cast skeletons of dinosaurs discovered in the Denver area. This led to curiosity about the many fossils and tracks found in this geologically rich area, and I later went for a tour of Dinosaur Ridge in Morrison, CO.
Other highlights included the SAME Café, a successful social program disguised to look like a restaurant, contra dancing, and trips to neighboring attractions, like Rocky Mountain National Park. Before I hit the road, I subscribed to a handful of discount programs, including America the Beautiful. My $40 pass (plus a $5 handling fee) saved us $20 on the entrance to the park and $15 towards a visit to another National Park a few weeks later. Any other National Park fees I save in the next year will be gravy. The cost is even more reason for seniors.
We were both stunned at the beauty and diversity of ecosystems as we made our way up Trail Ridge Road, the highest highway in the country, up and over the Continental Divide. The birder in me wondered what this part parrot/part dove/part mockingbird creature was until I got online and learned the name of Clark's nutcracker. There were several near the lookout point at one of the highest peaks, and when they flew, their tails flashed black and white, similar to a mocker.
Yes, I got a little queasy when this toddler was perched near the cliff's edge to visit a chipmunk. My son thought it was interesting to hear visitors from around the world call to the chipmunk in unique ways. No one can resist the charm of a chipmunk.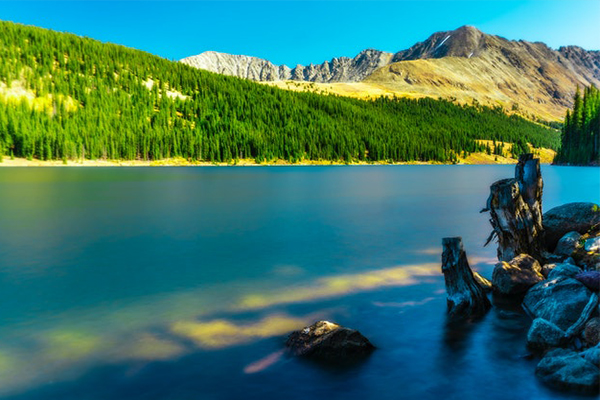 Each lookout offered more and more awe-inspiring views. Can you imagine ice fields still hanging around in July?
But my favorite view was watching my grown son marvel at the beauty of this country. That was priceless, and one of the reasons why I sold my house to RV full-time. Time spent with him, or meeting up with old soul friends, or connecting with new ones, is worth every sacrifice. And the time I spend taking pictures, detailing my adventures, and inspiring you to live your dreams is my way of giving back to this wonderful life.