Last updated: 26 Aug 2021
(918) 336-6431
1211 SE Adams Blvd.
Bartlesville, OK 74003
After my less than pleasant night camped out in a truck stop, and driving all day in 100+ degree temperatures, I made the executive decision to stop and take a break. A quick look through my invaluable Passport America directory pointed me towards the Riverside RV Resort & Campground just north of Tulsa in Bartlesville, OK.
Driving through Oklahoma was an RVer's dream. The roads were well-paved, straight, and maxed out at 75 mph. Gently rolling hills scattered with pastures of horses and farms were colored in soft pastels.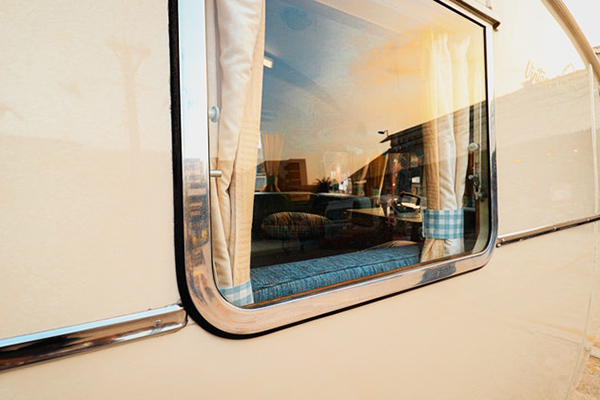 Even the sky was a pastel blue. Out of nowhere I drove up a rise and saw a field of giant windmills silently twirling. It was the most graceful ballet in the sky. Life just seems more relaxed here.
Had my first real scare of nearly running out of gas. Surely in the land of oil drilling, there should be a gas station at every Tulsa exit? Wrong. I took a right, then followed a two-lane road for several miles through the barren countryside. As the gauge drifted towards "E" the alarm began chiming. Such a nice sound for such a dire warning!
Pulled over in a deserted restaurant lot, turned on my Gas Buddy app, and followed it back to the highway I'd been on and another five miles to a major gas retailer. Now I know – once the warning light goes on in my truck, I have exactly 9 miles of safety net. I made it with 4/10's of a gallon to spare. Phew!
After a long day of driving, there was a huge sigh of relief and gratitude as I pulled into Riverside RV Resort & Campground. The resort's roads were wide with plenty of turnaround spots, and I easily found and pulled into my pull-through site.
The office was closed, so I left a check and my Passport America number in dropbox. Next door was a tidy air-conditioned laundry room. I had full hookups, 5 Verizon bars, and Wi-fi from either end of the park!
Was only here as a layover, so neglected to take photos of this nice little RV park. It was clean, small, well-maintained, and ran alongside a slow-moving river. There was a small swimming pool, covered picnic area, and trailer-turned rec center for campers to enjoy. The two staffers I chatted with were quite friendly. A great place to stop if you're in the Tulsa area.