Last updated: 8 Apr 2021
Holiday weekends are best spent in your RV. But cooking an elaborate Easter dinner in your RV may same like a difficult feat. These Easter recipes are easy to make in your compact RV kitchen, but they're guaranteed to make everyone ask for seconds.
Creamy Au Gratin Potatoes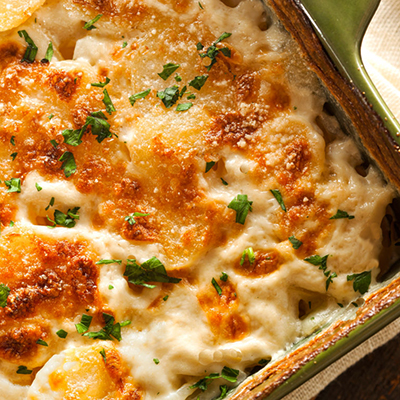 What you need:
3 tablespoons all-purpose flour
1/2 teaspoon salt
1 1/2 cups shredded cheddar cheese
2 cups milk
4 russet potatoes (sliced)
1 onion (sliced)
3 tablespoons butter
salt and pepper to taste
Cooking instructions:
Preheat your RV oven to 400 degrees.
Butter a 1-quart casserole dish.
Place half of the potatoes at the bottom of the casserole dish, then layer the onion slices on top.
Place the remaining potatoes on top and season them with salt and pepper to taste.
Melt butter in a medium-sized saucepan over medium heat.
Stir the flour and salt into the saucepan and whisk for one minute. Stir in the milk and cook until the mixture thickens.
Stir in the cheese until it is fully melted.
Pour the cheese mixture over your potatoes, and cover the casserole dish with tin foil.
Bake for 1.5 hours, and enjoy.
Sweet and Savory Ham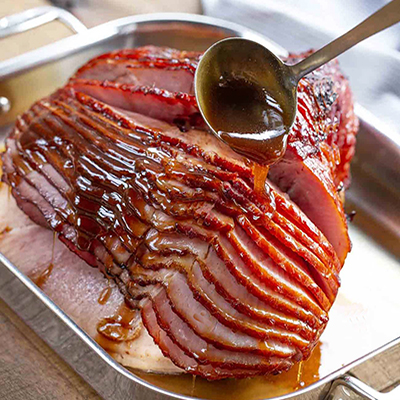 What you need:
2 cups honey
2/3 cup butter
1 ready-to-eat ham (5 pounds)
1/4 cup whole cloves
1/4 cup dark corn syrup
Cooking instructions:
Preheat your RV oven to 325 degrees.
Score the ham and insert the whole cloves into the cuts.
Place the ham in a tin foil lined baking pan.
Use a double boiler to heat the honey, syrup and butter into a glaze.
Brush the glaze onto the ham, then bake the ham for 1 hour and 15 minutes.
Keep the remainder of the glaze warm and baste your ham with it every 15 minutes.
Turn on the broiler to carmelize the glaze for the final 5 minutes of cooking.