Last updated: 25 Jul 2022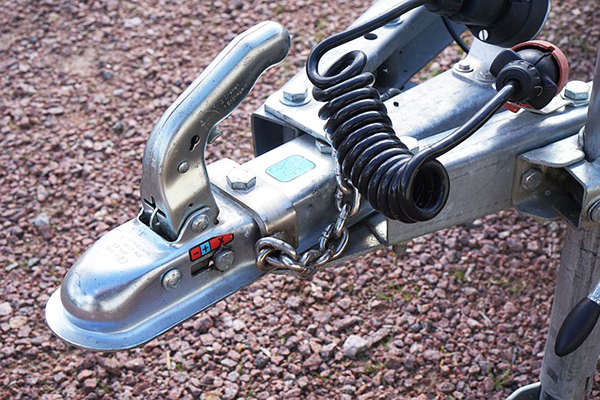 This may be what you need if you don't have the Reese with the "Dual Cam" sway control arms. Sway control is an important safety device. Make sure that your tow vehicle is not slightly higher in front. You should check this whenever you hook up. Pull the rig to a flat and level spot if you aren't on one.
Walk back far enough to view the attitude of your rig. It should be pretty level from the front of the truck to the back of the trailer. If the back of the truck and tongue of the trailer is too low or too high it is not good. If low, imagine a panic stop.
The thrust weight of the trailer will have the effect of pushing the rear of the vehicle down and could impair steering by lifting the front. If the level to slightly high, the weight in a panic stop would tend to lift the back and shift weight to the front wheels.
If you are slightly low you just need to "drop a link". That means if you have 3 links of the chain hanging now, try 4 then step back and have a look at the level of the rig. Take a look at the wheel wells of the tow vehicle …is the front higher? They should be close to equal.