Last updated: 30 Apr 2023
I'm thrilled that I decided to begin my RVing journey at the Camping World service center. During my trailer walk-through, the friendly staff member patiently answered all of my first-time RVing questions and provided valuable insights on essential and optional start-up purchases. Thanks to their guidance, I now know which products to prioritize, which ones can wait, and which ones I don't need at this time.
When he was done with his list, I pulled out the list I'd put together after reading other RVer's blogs over the last six months and compared notes. We shopped at the camp store and crossed a dozen items off my list. Then he came back to my complimentary campsite and showed me how to hook up the water pressure regulator, water filter, and hose.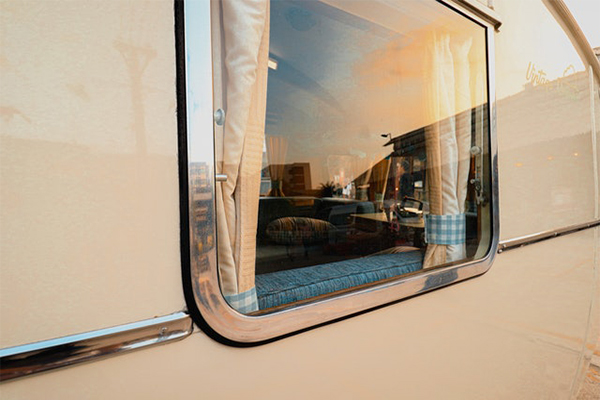 Plus sewer lines, leveling blocks, wheel chocks, and other helpful items. Because I was prepared and knew what I would pay for these things online, the Sales Manager discounted the highest-priced item, a resettable 30 amp surge protector, to just about match the lower price. Then I used my store coupons and Good Sam discount and saved a total of $154 on all my start-up items.
As someone who values informed purchasing decisions, I always take the time to carefully research and compare my options before spending money. While I didn't grow up with a strong understanding of budgeting, I've been able to achieve a healthy balance between financial responsibility and quality of life thanks to the valuable lessons I learned from books like 'Your Money or Your Life,' 'Rich Dad, Poor Dad,' and 'The Millionaire Next Door'.
My thinking and actions concerning saving and spending gradually shifted. It doesn't put me into a panic anymore to spend large amounts on wise purchases. And it doesn't cause me distress to wait for a bargain, buy used goods, or pass up "normal" purchases that don't make sense to me. I'm not what you would consider rich, but I am now debt-free and content. And that is priceless.
One of the recommended items I decided to buy was an attached awning above the super slide to keep leaves and dust. Then I went to my local DIY store and bought an RV cleaning brush and special RV awning cleaner.
The components cost $70 (handle + washable mop head + awning cleaner). Mop with a telescopic handle so I can easily disassemble and stow it in the storage compartment. This particular mop head can be removed for easy washing, and it soaks up any rainwater on top of the slide before closing it for travel.