Last updated: 4 Oct 2022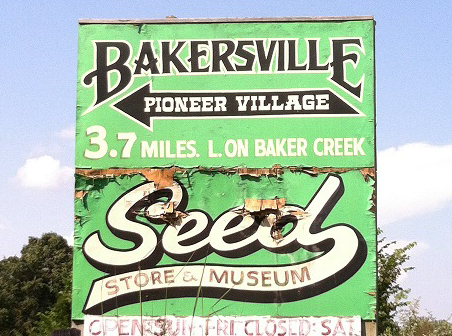 For years I have been buying my vegetable, fruit, herb, and medicinal plant seeds from Baker Creek Heirloom Seeds. When I stopped overnight in Mansfield, MO recently to tour the Laura Ingalls Wilder Home & Museum, I was incredibly excited to learn that this was also home to my favorite seed supply company!
I had switched from using famous seed brands found in my local hardware store and plant nursery to only heirlooms once I started saving seeds from one planting year to another in my freezer, and did not want any GMOs or hybrids to contaminate my stash. A friend recommended Baker Creek Heirloom Seeds and said getting their huge, aesthetically beautiful, and informative catalog at the end of each year was a pleasure equal to pouring through the Sears & Roebuck catalog for toys as a kid.
I expected to find a seed store and café open to the public on my Sunday morning visit and was blown away by the whole Bakersville Pioneer Village. On the first Sunday of each month, there is a "Festival" on the grounds (Saturdays are days of rest for the owners), and I'd lucked into visiting during a Flower Show. In addition to the ornamental and traditional plants for sale, several vendors had booths set up similar to a farmer's market, with produce, handmade crafts, artwork, and delicious food and drink for sale. I wasn't prepared for so many temptations and didn't have much cash on hand, so bought a few herbal tea bags for 10 cents apiece.
Then I walked into the flour mill and was wowed by the inexpensive flour blends like coconut flour for $3.50 and inquired about using my credit card. "You can take this paper and pay inside the seed store" the young girl wearing a bonnet replied. As a wheat-free eater, I scooped up several alternative flours, maple sugar, and herbs. Visiting the seed store was like having an Artist's Date, it was chock full of beautiful photographs and renditions of every type of natural food item imaginable from A to Z. Blue bins held thousands (perhaps ten thousand?) packets of seeds and lined the long store on both sides, and in the middle.
Above the blue bins were antiques and colorful posters, a visual treat in themselves. At the end stood a clerk at an old desk, ready to check out customers, of which there was a fast-moving line by midday. The only modern convenience in juxtaposition to the old-timey feel was a computerized register and barcodes on every seed packet. On a nearby barrel sat several copies of their famous seed catalog.
This spinner taught me how she makes two-ply yarn out of alpaca and sheep's wool.
Her spinning apparatus is modern but is designed very much like a 100-year-old machine. A young girl watched intently, asking many questions about this skill rarely seen today. There was much to explore, from barns holding a protesting rooster to pastures holding miniature horses. There was an old-time jail and several more outbuildings. A blacksmith sweated before in the heat of a fire in his shop.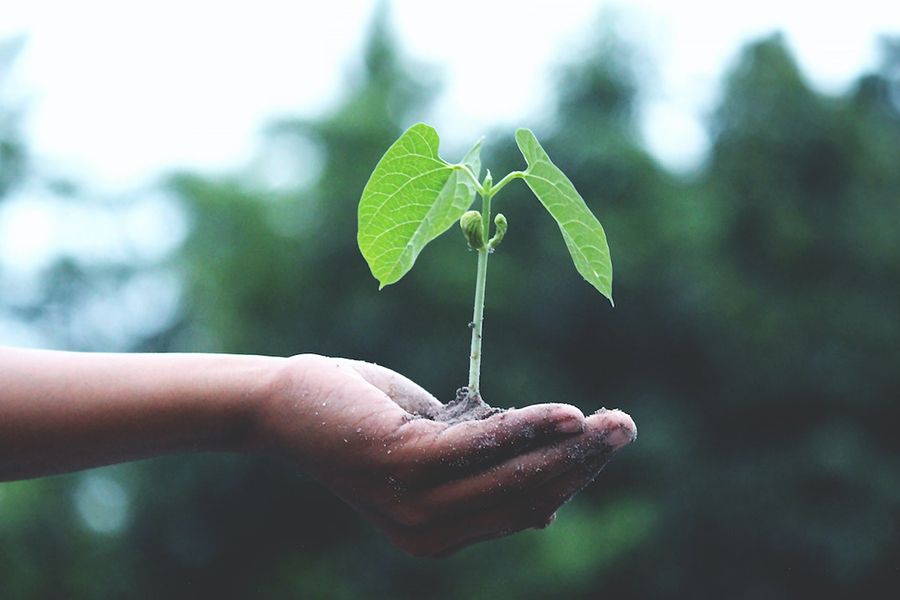 Inside Nellie's Grocery, I met Karin, who worked here during festivals in addition to working as a docent at the Laura Ingalls Wilder Home & Museum. No wonder she looked familiar – I passed by her yesterday as she led a group. I said she had the two best jobs in the world, and she agreed. Nellie served chilled water to visitors and offered a luncheon menu.
With all this eye candy inside and out, there was music for the ears as well. A full slate of musicians was scheduled to play at the Bakersville Opry barn. I pulled up a seat on a straw bale and listened to two bands. Both were composed of excellent old-time musicians, and my toes were soon tapping.
On the shaded porch of the seed store, these cowboys took time out for a game of checkers. Reluctantly, I pulled myself away from the sweet sounds and sights of Bakersville, to hitch up Gypsy and hit the road. So glad I got to go back in time for a spell. For more information on the benefits of using heirloom seeds, request a catalog, or to plan a visit see below.
Suggestions:
Think: Where does your food come from? Do you grow some or all of your own, and if so, what is the quality of your seeds?
Say: If buying organic, non-GMO, or heirloom produce is important to you, then tell your local grocer or farmers what you desire.
Do: Put your money where your mouth is, and support the farmers or seed growers who supply only the best.
Please: Share this post with three or more of your friends. If it has been helpful to you, it may be what someone else also needs to hear right now. Thank you!