Last updated: 11 Jan 2022
From the undeveloped beaches of the Outer Banks to historic Wilmington and the beautiful Blue Ridge Parkway, North Carolina offers vacation destinations for beach-combers and mountain-lovers alike. Check out these three amazing destinations throughout the Tarheel State this summer, and you'll quickly realize why North Carolina is such a great place to RV.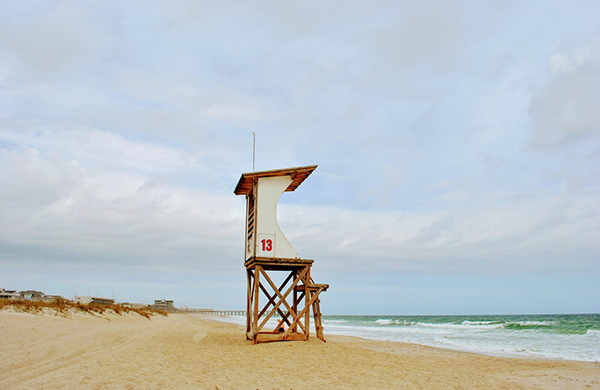 The Outer Banks
North Carolina's Outer Banks are unlike anywhere else in the world. This 200-mile-long strand of barrier islands floats out to sea offering pristine ocean views on one side and the mild waters of the Pamlico, Albermarle, and Currituck sounds on the other. RV-friendly campgrounds dot the entire coast of the Outer Banks and finding a convenient and scenic spot to park your RV is easier than finding a hotel.
Historic Wilmington
Still on the North Carolina coast but only about one hour from the South Carolina border is the historic city of Wilmington. Wilmington offers five-star eateries, quaint shops and art galleries, plenty of pubs, and historic tours in the downtown area as well as family beach towns (Wrightsville Beach and Carolina Beach are closest) on the outskirts. Winner's RV Park is just steps from the shops, ocean, and boardwalk in Carolina Beach and the Wilmington KOA will put you on Market Street just moments from the city's historic downtown riverfront.
Mountainous Asheville
You don't have to be a beach-lover to fall in love with North Carolina. Asheville is Western North Carolina's biggest city, but it's not just the incredible dining, music scene and countless craft breweries that bring tourists to Asheville in droves — it's the area's breathtaking scenery. Check out downtown Asheville then cruise the famous Blue Ridge Parkway 45 minutes southwest to Mount Pisgah Campground — the highest and most serene campground on the entire Blue Ridge Parkway.