Last updated: 30 Apr 2023
The kitchen table is arguably the most essential piece of furniture in an RV, serving multiple functions beyond just dining. It can double as a desk, hobby table, project table, and even a workbench. Often attached to a wall, the table may include a leaf that extends the surface area for hosting guests. Our RV kitchen table is made of wood with an oak veneer to match the interior, measuring 28″ wide and 34″ long with a 10″ leaf, for a total length of 44″. However, newer models are featuring tables with solid surface tops made of materials like Corian or granite. With its versatility and practicality, a well-designed RV kitchen table is a must-have for any RV enthusiast.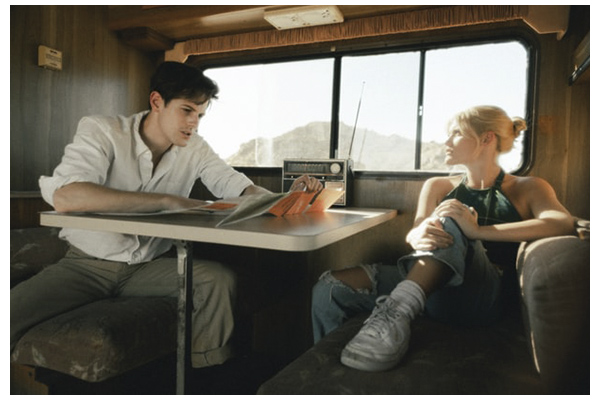 A key decision when ordering an RV is whether to choose a booth dinette or a freestanding dinette. The table is the same for both, it's the chair/seating situation that is different and it's a tough choice. With the bench, you get large storage drawers underneath each bench. These can be very handy, especially in RVs with insufficient kitchen cabinet space. The downside is that these bench seats can be hard to squeeze into for large people and may not provide elbow room width-wise for 2 adjacent
The freestanding dinettes give you 4 movable chairs and the flexibility that goes with it. Chairs can even be brought into the living room if you have a larger gathering. In our RV, 2 chairs solid, non-folding, and 2 are folding and kept under the bed when not in use. The downside of freestanding is the loss of those 2 under-the-bench storage drawers. We opted for freestanding.
Wall RV Table
In addition to the kitchen table, our motorhome features a convenient fold-up table in the living room, measuring 16″ x 27″. Located near the recliner, this table folds flat against the wall when not in use and lifts and locks in place when needed. It even comes equipped with 2 cup holders, making it a practical addition to any RV.
We've found this table to be especially useful as a computer desk, providing a comfortable and functional workspace. Whether you're browsing the web or catching up on work, this versatile table is a must-have for any RV owner.
Custom RV Tables
While visiting Quartzsite, AZ in 2018, we found a company that makes unique tables called Spiderlegs. These clever tablets use patented hinges which allow them to collapse for travel. They come in square, rectangle, octagon, and square shapes, in a variety of heights and wood finishes. RVers use them for desks, laptops, TV tables, coffee, cards, puzzles, and games. We bought the Hand Crafted TV Table and have been very happy with it.