Last updated: 30 Apr 2023
Who is a Fulltimer?
Fulltiming refers to a lifestyle where one lives in an RV instead of a traditional fixed home. This lifestyle typically involves a significant amount of travel. The terms "part-time full-timer" and "wannabe full-timer" do not accurately describe a true full-timer.
The full-timer has chosen to travel with his home, disconnected from most other possessions. He has deliberately placed himself in a position of freedom. He can go, stay, lingers, or whatever "moves him". He can plan his travels a year in advance or at the last minute.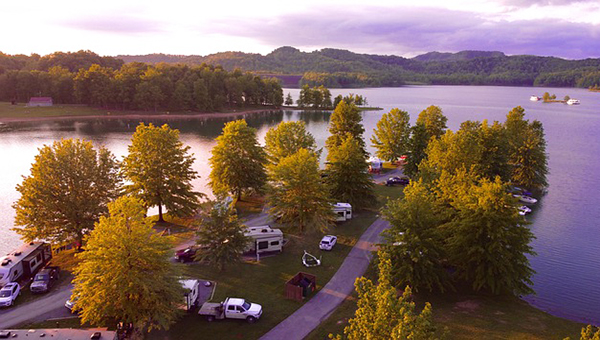 Why do we do it? Liberating or Confining? Satisfying or Frustrating? Dangerous or Secure? You may experience all of the above. If you take time to prepare for the journey and choose the best equipment you can afford, the problems will be minimal.
As your confidence increases with your rig, you will handle any surprises without great stress. Learning to accept the unexpected with your eyes open and with a positive attitude may bring you some of the best experiences of your life.
On one of our first extended trips, we spent a year in Georgia with an RV. We were returning from the outback and spotted the first house we had seen in a few days when our motorhome engine blew up.
I approached the farmhouse and was invited to telephone for assistance. I considered it good luck to be so near a town. We made some wonderful new friends while waiting for our engine to be rebuilt. I remember it to this day as a great experience.
How Much Money Do You Need to RV Full Time?
Do you want to know how much you will need for a year of full-timing? A rough figure would be from $25,000 to $40,000. Few spend less, and many spend more, much more. It depends entirely on your lifestyle. How much do you spend now? Don't forget to include insurance – medical as well as the rig and if you are full-time in it you will need full-timers insurance.
If you drive a minimum of 10,000 miles at 10 Mpg that is 1000 gallons. Just for the heck of it you best figure on $3.20 gal, or $3,200 for fuel. If you manage cheap camping at an average of $300.00 a month that is $3600.00 for the year. Do you have to pay for any medication? Add that cost. Cellphone if you use one, Satellite TV if you want it. Internet. Repairs and maintenance.
We have been living this way (full-time) for most of the last 5+ years and would not swap it for any other lifestyle at this time. I think the most important thing is having enough reserve funds to comfortably handle any emergency and be able to continue with a smile.
How High Fuel Prices Will Affect Us?
At present, the increased cost of fuel won't stop my traveling lifestyle. However, the larger issue is that the higher fuel costs affect just about everything, including what we consume, as well as camping fees. Trucks, trains, ships, and planes as well as power plants will be using more expensive fuel, and they must pass on the increased cost. For many of us, some adjustments will be necessary. Will we stop full timing? NO WAY!
Recommendations to Stay Safe and Comfortable While Camping:
Getting Mail in the U.S.
General Delivery is good, but be aware that not all Post Offices accept General Delivery. We always call any Post Office we are considering, to confirm. We also use Escapee's "SKP's" mail forwarding service. You need to be a member and their service is great. All our mail goes to one address and then we call them on an 800# and have them forward it.
Are You in a Cold Climate?
If your RV doesn't come with double-pane windows, you can consider using plexiglass cut to the size of your inside window frame. You can use the existing screws to hold a plastic fastener to secure the plexiglass in place. This solution can greatly reduce heat loss during extreme cold weather. If needed, you can place insulation between the layers of the largest windows for those extremely cold nights.
Are You in an Earthquake-Prone Area?
Do chalk your wheels to reduce movement in an earthquake.
Do not place jacks under your slide rooms as any ground movement may result in room damage.
Do not tie your awning to the ground.
Do not place your front jacks on a high board or other high platforms as any shaking may drop your fifth wheel.
Secure interior cabinet doors after accessing to prevent flying objects in your RV during an earthquake.