Last updated: 30 Apr 2023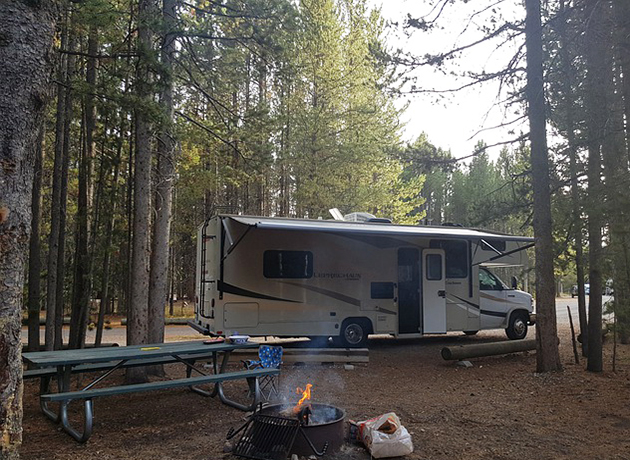 I have found some tips and ideas that seem to be interesting and or important and thought I would share my findings!
Going up into higher altitudes
Traveling with liquids like shampoo and lotions can be messy and even hazardous, as they tend to expand or burst during flights. To avoid this, a useful tip is to pack them in zip-lock bags, which not only keep them organized but also contain any potential spills.
Checklist for hooking up the fifth wheel
Free checklist for hitching up the fifth wheel on departure.
Two good ways to clean the campground water faucet
Keep bleach in a spray bottle to spray the water faucet before hooking up to the water supply in a campground, or light a match under and around the tip.
Flies? Try this
Cut a lemon into quarters and poke a dozen whole cloves into the fleshy part of the wedges. Then put the wedges onto paper plates and place them where needed. Flies can't stand citrus and spicy scents, so the combination of lemon and cloves will ensure they take their hunger elsewhere.
For the Fridge
Keep a couple of those blue freezer packs in the freezer, so if you have any problem keeping the fridge cold, you can put them in the fridge and they will help keep the food colder. sometimes if you park with a hot sun shining on the fridge side of the RV, this helps.
Important things to take with you
Duct tape – various tools just in case – baling wire – string – stick-on Velcro – Quake Hold the putty
Pizza Stone in RV Oven
Find a cheap pizza cooking stone and place it at the bottom (not right on the burner) of your RV gas oven. It will stop things from getting burnt on the bottom and even out the oven temperature. Make sure to measure your Oven first.
How to clean out the black tank easily
A quick way to clean out your black tank, before leaving the campsite dump a couple of bags of crushed ice down the toilet. During the drive, it will clean up the tank's walls. Now, who would have thought of doing that!!