Last updated: 11 Jan 2022
15 different semi awesome knives, 4 ladles, a line up of real funny cups and mugs, a ton of glasses, 3 cutting boards, 10 colorful plates, an armada of pots and pans, a sack full of lids, a handful of thingies you don't even know what they are used for and a drawer full of pens that don't work.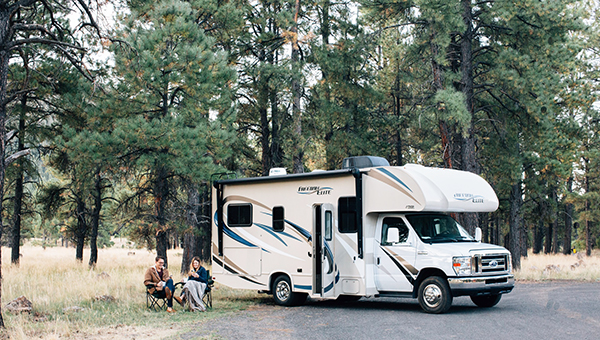 Does that sound familiar?
I see that in so many households and I even saw campers hauling around tons of unnecessary shit. If you want to lighten your load, be better organized, probably even make some money and just make your life easier – I can recommend you try the following:
Go through your drawers and your pantry, grab each item and ask yourself:
When have I used that item the last time?
Is it quality-made?
Will I ever use it again?
Would I miss it if it's gone?
And why is it here in the first place?
Once you figure out that half of your stuff is just stuff – sell it on eBay, Craigslist, yard sale it, or give it to your neighbor, your mom or just drop it off at the Salvation Army.
The way I get around when being on the road: have two spoons, one knife, two forks, one cutting board, two cups, two shot glasses, two plates, two bowls, one casserole, one ladle, one wooden spoon… you get the idea.
By doing so, you also have the advantage of not having unwashed dishes sitting around for too long.
What if I have to entertain guests you ask? If you are on the road and meet some fellow travelers you want to party with, be assured they have their own stuff and don't mind bringing it over.
Here's another idea worth trying. I was digging deep into ultralight backpacking for a while. A practice of a few fellow UL hikers is to use chopsticks. I adapted that practice with great success. A set (or a couple of packs for the RV) of chopsticks gets you a long way. Supplement that with a knife and you have all the kitchen utensils you need. If you never used chopsticks, just a little bit of practice will make you happy. It's easier than eating with knife and fork – and the soup you drink right out of the bowl.
Also, don't miss that videos. They will give you plenty of ideas of how to save weight – if you want to go all out. Remember: The less stuff you have, the less you have to take care of stuff.