Last updated: 30 Apr 2023
Portable Induction Cooktop Countertop Burner
Oh my goodness this is so awesome! It takes a fast moment to bring something to a boil and cooks so evenly. In your home, it is a lot cheaper than gas or electric, but for our RV it is fantastic. On hot days cooking inside doesn't give off heat like the gas burner at all.
Duxtop Induction Cooktop uses 110/120 volts, 15 amps of electricity (standard in all homes)
Lightweight and compact for easy handling and storage Digital control panel
Built-in count-down digital timer with 1 min increments up to 170 minutes
10 temperature range from 100°F to 460°F
10 power levels from 100-1800 Watts
Requires induction compatible cookware
Clean Water
I don't know about you, but I was a little concerned about the water we use for cooking and drinking when hooked up to a campsite's water supply, or even our own water tanks, even after cleaning them with Clorox. So after doing some research, we decided to use the following two items for peace of mind.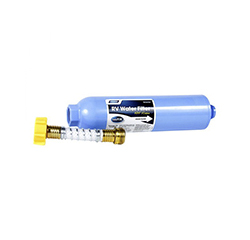 A Camco 40043 TastePURE Water Filter with Flexible Hose Protector for the campground water supply. It reduces bad taste, odor, chlorine, and sediment in drinking water with a 100-micron fiber filter. Durable in-line, exterior mount filter has a wider body to increase flow. Includes flexible hose protector to minimize kinking that could impede water flow.
And a water filter pitcher. There are many out there to choose from, Pur and Brita seem to be the most common. A search on the internet brings up many, but we went with a Pur water filter. The water tastes so much better and gives peace of mind to what we are drinking. The link to it is a search result for several types of these filters so you can easily find one you like.
Update: We are going to look into getting one of those in-line filters that cut out the bacteria as well.
LED Headlamp
No, I'm not crazy, well maybe a little LOL. I got this just in case to go out in the dark for some reason like to walk the dogs or fix something outside when I need two hands and I can't hold a flashlight. Like a lot of things, I got the idea from someone else but thought it to be a really good idea.
Wilson Electronics Sleek 4G – Vehicle Cellular Signal Booster
I got this idea from Mike Wendland on his blog. We haven't used it yet but according to him, this is a really great help when it comes to cell phone signal! So we are really glad to have found such a thing.
Update: Oh this works great! We used it on our trip to Paris Mountain State Park SC, and boy it came in handy!
Reflectix – Perfect for Added Insulation to Windows
We have this for our RV for those times when we want to keep the heat in better or keep in the cool air conditioning. It really helps a lot. It doesn't have a great R rating but does a good job. And it is easy to cut as well. we cut it a bit larger than the windows, and it just sticks in and stays.
Shower Dispenser for Body Wash and Shampoo
You don't need to worry about your body wash and shampoo bottles falling over while traveling anymore. These gadgets take care of everything.
Our Perfect Directors Chairs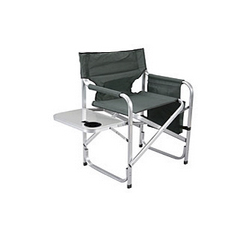 Most outdoor chairs have backs that slope way back so the feeling is like you are nearly laying back in the chair. Personally, we don't care for that, we like to sit up. especially while we are eating outside or reading. So after a search for just the right chairs for us, we found these.
They have a really cool little table with a cup holder that folds down, and on the other arm is a removable bag with pockets for your cell phone, tablet, book, etc. We love them!
Shoreline Marine Fold-Up Adjustable Drink Holder
If you need a "cup holder" inside your RV someplace, this does the job. It even folds flat to the wall you attach it to when not in use. Just thought I would toss this in here, we needed one place ourselves.
Doggie StuffPoop baggies
Ok, so this is really a "gadget" but these are such a great buy I just had to share with all of you that have a four-legged friend!