Last updated: 30 Apr 2023
NASCAR
What would a trip to Florida be without visiting "The World's Most Famous Beach?" That's Daytona Beach's modest tagline. The city is home to the Daytona International Speedway, which hosts the Daytona 500 and plenty of other NASCAR races. Daytona Beach is on the east coast, an hour northeast of Orlando. Check the NASCAR schedule here.
John F. Kennedy Space Center
All manned U.S. space flights have been launched from this NASA facility since 1972. Unmanned rockets still launch frequently here. The visitor center offers a variety of exhibitions and artifacts related to the history and future of space flight. The Kennedy Space Center is on Merritt Island, on Florida's east coast, halfway between Jacksonville and Miami. For more information, visit the website.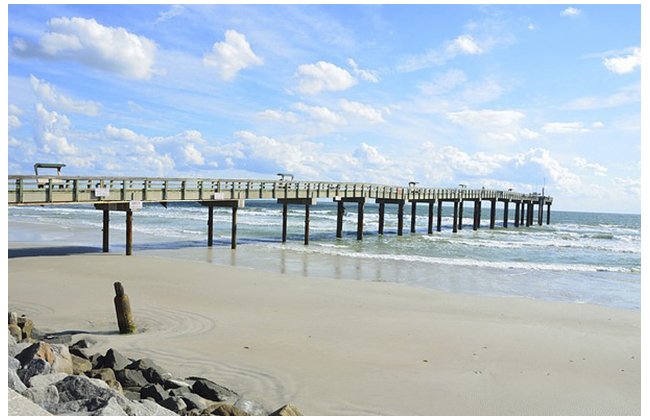 Fort Christmas
Tour a full-size replica of Fort Christmas, which housed U.S. soldiers during the Second Seminole Indian War of 1835 – 1842. Experience life at the time, living in a fort, and learn about the era, war, and Seminole Indians. Tour seven preserved homes depicting pioneer life in the late 19th and early 20th centuries. The fort is in Christmas, a town 25 miles east of Orlando. Read more here.
Orlando Theme Parks
Orlando is renowned for its theme parks, which attract millions of visitors each year. Among the top options are Walt Disney Parks and Resorts, which include iconic destinations like Magic Kingdom, Epcot, Hollywood Studios, Animal Kingdom, Typhoon Lagoon, and ESPN Wide World of Sports. Universal Orlando Resort is another popular choice, with attractions such as Universal Studios, Islands of Adventure, CityWalk, and Wet 'n Wild. SeaWorld, Aquatica, and Discovery Cove are also must-visit destinations. With so many exciting options, Orlando truly offers something for everyone.
Bok Tower Gardens
For a magical Central Florida experience, visit Bok Tower Gardens. Be awed witnessing the stunning 205-foot neo-Gothic/art deco Singing Tower filling the surrounding gardens and woodlands with music from its 60-bell carillon. Bok Tower Gardens is in Lake Wales, 30 miles southeast of Lakeland. Learn more here.
The Dali Museum
Here is the world's second-largest collection of artworks by surrealist Salvador Dali. The institution has about 1,500 pieces of art, including seven of Dali's 18 "masterwork" paintings, the most owned by any single museum, and there's always an impressive temporary exhibit. The museum is in St. Petersburg. For additional information, visit its website.
Vizcaya Museum and Gardens
Wander this enormous, breathtaking villa, worthy of its reputation as "the finest private house ever built in America," and its 10 acres of gardens filled with lush plant life, sculptures, and fountains. The house was constructed between 1914 and 1922 for James Deering, an industrial executive. This attraction is on Biscayne Bay in Miami. Find out more here.
Coral Castle Museum
This stone "castle" and sculpture garden is one of Florida's great mysteries. For 28 years, an eccentric Latvian named Edward Leedskalnin toiled in secrecy, carving 1,100 tons of coral rock, and still, nobody knows how he created it. Leedskalnin had no industrial equipment or assistance; he claimed the only tool he used was a "perpetual motion holder" and that he knew "the secret of the pyramids." Visit the museum in Miami and its website here.
Everglades National Park
Every nature lover should experience this unique, large expanse of tropical wetlands. See countless animal and plant species and take a fan boat ride to remember. Several rare and endangered species reside here, and this is the primary habitat for the American crocodile in the continental U.S.
Everglades National Park is at the southern end of Florida, 40 miles south of Miami. Learn more here.
Springs
Florida has more freshwater springs than any other state. They're a big part of outdoor life and a quintessential Florida experience. Spend a day or camp out at one of the parks dotting Central and North Florida. Blue, Silver, Wekiwa, Rock, DeLeon, Ichetucknee, Weeki Wachee (which has mermaids), Wakulla, Rainbow, and Manatee Springs… just some of the most popular, but there are too many to name.
St. Augustine
Maybe it seems too easy to include an entire city, but go and you'll understand. Founded by the Spanish in 1565, this is America's first city. Tour Castillo de San Marcos, the oldest masonry fort in the U.S., and wander historic buildings and alleyways, now housing all sorts of shops, eateries, and more.
St. Augustine is in Northeast Florida, 40 miles south of Jacksonville. Learn more here.