Last updated: 5 Jan 2022
When I decided close to a year ago that I wanted to drastically change my living arrangements, work environment, and lifestyle; I considered just jumping in my fuel-efficient car and driving, while camping out in my tent. Or sewing together mosquito netting that would attach to the hatch of my car and keep the creepy crawlies out, however the thought of sharp-clawed bears and knife-wielding bandits put that idea on the back burner.
The next idea was to buy a little RV trailer or pop-up camper, but my Honda Fit has a zero tow rating. I'd heard of folks towing small trailers behind a Fit, but it would void the warranty.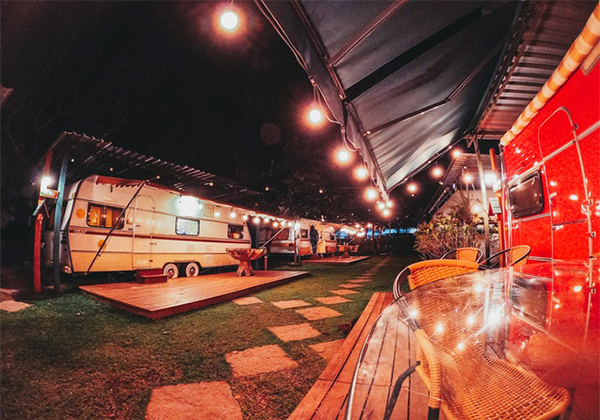 Next, I considered buying or building a tiny house on a small piece of property. I'd looked into alternate home construction for many years, such as straw bale building, adobe construction, and the small house movement. Realistic estimates showed I would need at least $40k for construction, plus appliances and furnishings, plus land, and a year if I wanted to do a lot of the work myself.
Then there were all the local codes and red tape that fellow tiny house dwellers in my area have run into. So I decided to buy a pre-built house on wheels aka a recreational vehicle.
On my days off from work, I toured RV dealerships and test drove pickup trucks, starting to familiarize myself with the lingo and options. I toured six RV and 5 truck dealerships altogether, plus did a lot of online research before deciding on the size and style of rig and tow vehicle that worked for me.
New Class A and Class B motorhomes were out of my price range, and used ones on Craigslist all seemed to be 10+ years old. I don't know a lot about vehicle repair and did not want something that was worn down.
I considered purchasing a new Class C motorhome that could tow my Honda Fit but was leery about investing in a large mechanical item that was fused to my home. If the mechanical part breaks down, the whole thing has to go to the repair shop. Plus, there's only one of me, so why would I need two vehicles?
I figured that if I bought a travel trailer and the pickup truck broke down, it would be easier to repair or replace if needed, while I still lived in the trailer. Being a very visual learner, I needed to physically walk through dozens of RVs to determine how much room was just enough. I required enough open floor space for my yoga mat.
As the sale of my house finalized, I knew I'd have enough profit to invest in either a new truck or used trailer, or vice versa. I ended up snagging a great deal on a gently used SUV and bought a new travel trailer.
Even though I ended up with a less expensive, more expansive RV than I had originally considered, it still has everything I was looking for: affordable, solid construction, ultra-lightweight, and towable by a half-ton pickup truck. And…ample room for my yoga mat.